Magnesium hydroxide by sea is a high purity, ultra fine micronized (powdered D50 =2 MICRONS), technical grade magnesium hydroxide by sea as produced form magnesium-rich brine and suitable for using as flame retardant in production many type plastics(PVC, LDPE,HDPE, PP,PS,ABS,SAN,ETC) and many other general purpose chemical applications including plastic,coating,aluminium composite panels, house applies and ceramic industries.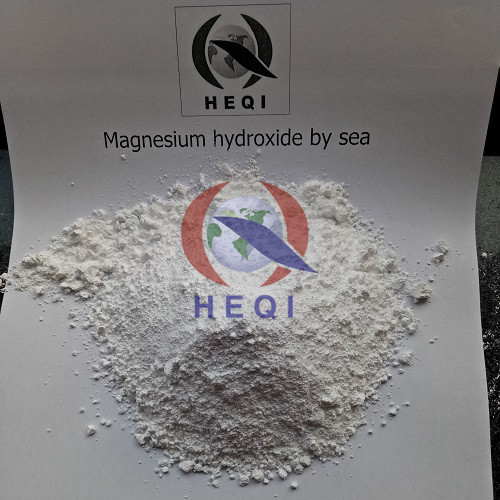 Physical properties and applicationsPhysical properties: white hexagonal crystal or amorphous powder. Water solution is alkaline, the Relative density is2.36g/ cubic meters. It can solute in acid and ammonium salt, almost insoluble in water and alcohol. In water solubility degree (18 ℃)is 0009g / 100g . Easy to absorb carbon dioxide in the air. At 350 ℃,decomposed into magnesium oxide and water. Above 500 ℃, lose water into magnesium oxide.
Applications: According to different applications and special requirements, Our company has already researched and developed the productions of magnesium hydroxide such as industrial grade, flame retardant grade, food grade, pharmaceutical grade, paste, and other varieties of twenty.
Hydrogen of magnesium product indicators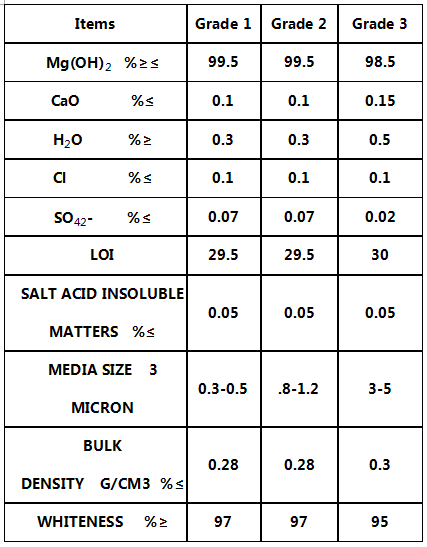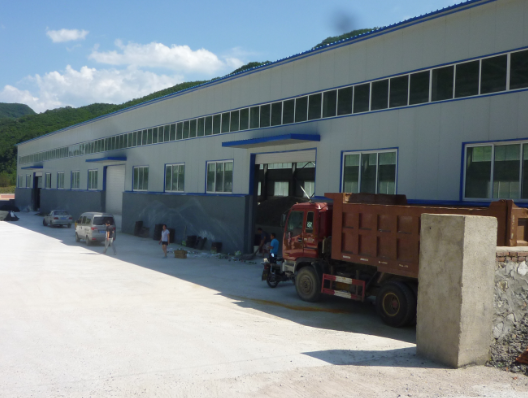 Fengcheng City Heqi Brucite Mining Co., Ltd., is an imports and exports mining company registered in 1998 in Fengcheng City of Liaoning Province. the company is located in Fengcheng City, Primarily engaged in processing minerals. The company property mainly manufactures magnesium hydroxide flame retardant and brucite powder. The export work is handling by DALIAN HEXIN NEW MATERIAL TECHNOLOGY CO., LTD.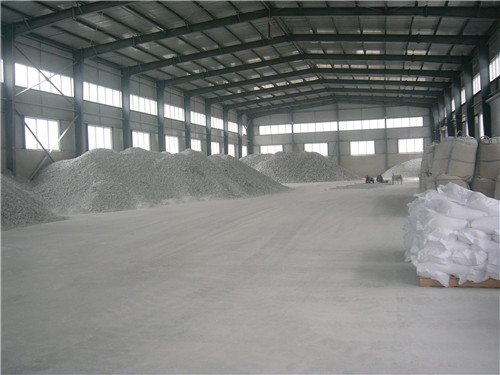 Our annual output amount is up to 100,000 tons. Quality,Integrity, Innovation are our business ideas. Relying on quality products, good services, our company possess good reputation in the line.
"Business Integrity, Standardize Services, Sustainable development, Dedicated to Community" is the company's Principles. During several years developing, the company possesses own mines and processing plants,It consists of the heqi brucite mine in Fengcheng city (reserves 3,000,000 tons, annual output is 100,000 tons).